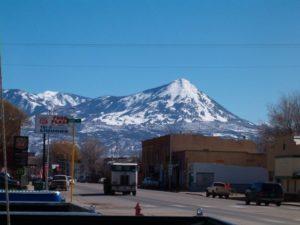 Snow Removal
When the snow flies, we ask property owners to keep the sidewalks in front of their businesses and homes clear of snow and ice.  If you do not have room to store the shoveled snow on your property and must shovel snow onto Town streets, please place the snow a few feet beyond the curb.  Placing the snow into the street will keep the curb flow line open for drainage when melting does occur.  Also, if the snow is placed further into the street, Public Works can more easily clear snow from on street parking areas.  Thank you for helping keep our streets and sidewalks safe during the winter months.
Street Closure Request
To request a temporary street closure for a parade, block party, festival, etc., please click here.  Please note that you will need to obtain signatures from all parties affected by the closure (i.e. any residents who's access will be affected by the closure.)  Questions, please contact Town Hall via email (click here) or by calling 970-872-3663.